Residence
State Bar Admissions
Education
Duke University, J.D.

Princeton University, B.A.
Ronald J. Jarvis

Of Counsel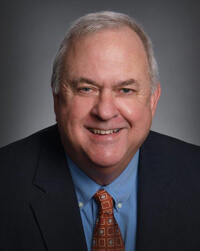 Ron Jarvis began his career in Washington, DC shortly after graduating from Duke University Law School. He is originally from Kansas City, Missouri, and earned his bachelor's degree from Princeton University. He is a former Assistant General Counsel of AOL Inc., and a Corporate Counsel for MCI.
While working at AOL's Headquarters Transactions Group, Ron provided comprehensive legal support for product, service, technology and web content clients, including AOL's multi-national advertising subsidiary ADTECH and AOL's enterprise messaging and social networking platforms. He was instrumental in AOL's "Fishbowl" tech startup incubator program, bringing in the first participant, Speek.com, and provided counseling to a variety of startups, enabling them to obtain the legal, business, technical and logistical assistance they needed to succeed. He provided legal services and advice to various technology and business development groups, both domestic and international, including AOL Canada and ICQ (Israel) and was part of the team that successfully reorganized AOL's Bangalore Development Centre in 2012, restructuring AOL India employees and their critical functions.
Throughout his career Ron has structured, negotiated and closed complex transactions and multi-disciplinary agreements in areas including: cyber security and systems; technology licensing agreements; hardware & software purchase agreements; service maintenance & service level agreements; professional services agreements; confidentiality agreements, Internet services; development, design, marketing, branding and advertising; vendor & partner relationship agreements. Ron has consulted on telecommunications projects that include a new statewide microwave system for New Mexico public safety funded by NTIA, and FM broadcast stations on Native American lands.
Ron has significant experience in complex technology contracts and corporate transactions, telecommunications, IT, SaaS, mobile apps, intellectual property and regulatory compliance. Currently, Ron's practice involves working with multinational software development firms, providing legal services to domestic and international business units and sales teams in negotiating, drafting and finalizing large software and product development engagements.